I don't know what your work view is today, but here's mine;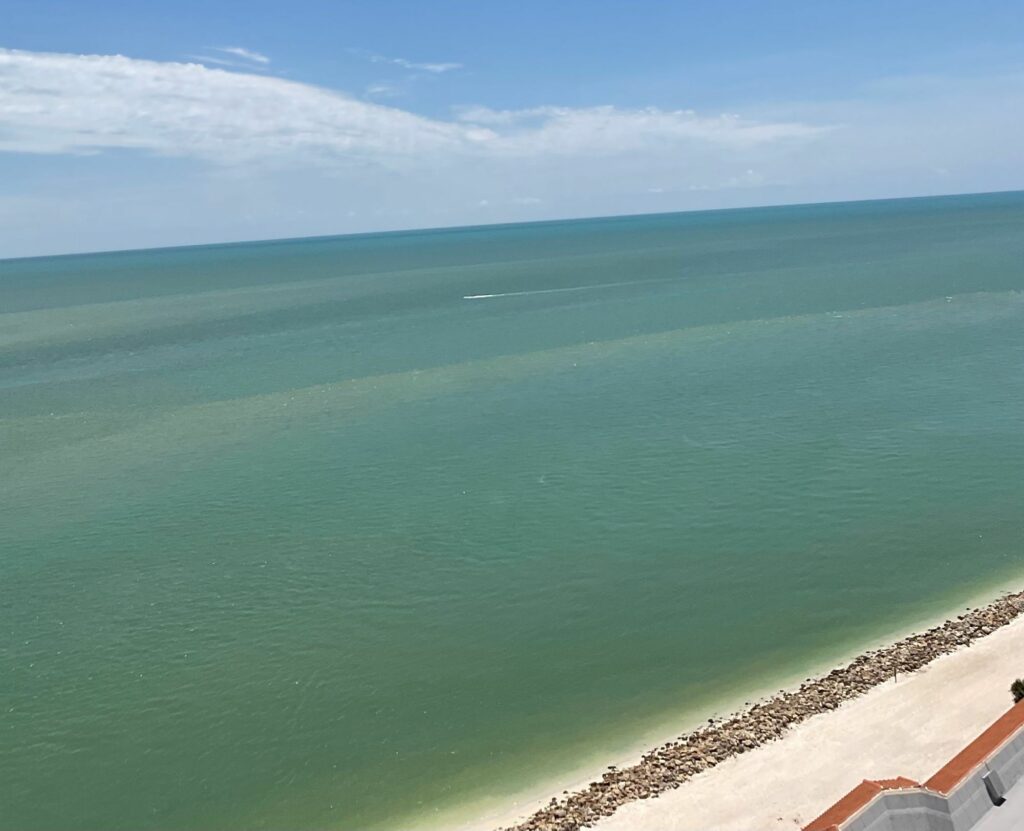 As I looked over the expansiveness of the ocean, it reminded me to expand my thinking about what's possible to achieve in business and life.
The fact is that my income, business, and lifestyle expanded after I learned to sell one-to-many.
Had you told me a decade ago that I could generate between $50,000 to six figures in revenue in 75 minutes, I would have thought you were nuts or a scammer. But I've done it repeatedly, as have my clients.
While most of my clients who sell professional services don't see six figures in profit in one big chunk after a presentation, many do when you consider their clients' lifetime value.
Selling one-to-many in-person or online can turn rough business seas into calm, peaceful ones by delivering clients on demand.
In the June issue of the "Sales Arcana" newsletter, I walk you through an entire one-to-many sales presentation so you can see what to do and what not to do to attract more clients.
Sales Arcana is an exclusive publication for Inner Sanctum VIPS, and the deadline for joining is two days away.
If you're ready to dive in, join us here:
Kick butt, make mucho DEEnero!
Dave "Loving The View" Dee