Check out this picture that Karen sent to me with the note, 'You should write about this in your daily email."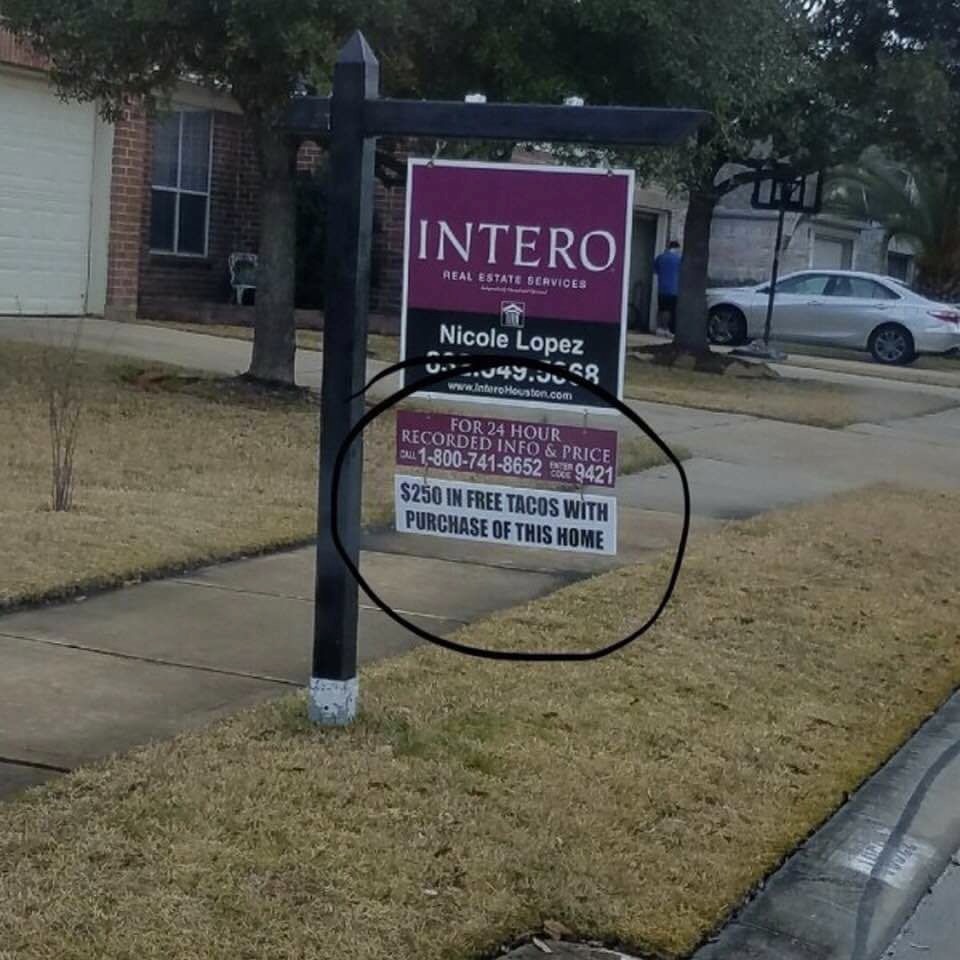 Buy this house and get $250 in tacos. Gotta love that.
Adding bonuses to your offers can boost sales and yet very few entrepreneurs use them. Their is immediate reaction is, "I can't do that because I'm a (insert profession here.)"
Everyone can use bonuses and should; you just need to think outside the box a bit.
For a Valentine's Day promotion I created for attorneys, they gave away a romantic dinner for two when a couple came in for a free consultation.
If you do seminars and webinars to book consultations, and you should be doing both, you could give away an autograph copy of your book. (And you need one of those too.)
You can use "related" bonuses as well as "unrelated" bonuses. A "related bonus, " is one that ties in directly with the product or service you're selling. In our picture example, a related bonus could be an extended home warranty. The "unrelated bonus" is, well, tacos.
If you can, give your bonuses a value, just like in the taco example. Best is if the bonuses you're offering add to up to be more than the price of the product or service you're selling.
I'm going to have a most excellent bonus gift for smart folks who join the Dave Dee Inner Sanctum VIP membership program. It'll be worth more than a year's membership dues, thus making joining a no-brainer.
To get on the early-bird announcement list, and receive a charter member discount, all you need to do is scoot on over here:
I'm hungry, so I'm going to go check out that home.
Dave "Mr. Taco" Dee
The King of One To Many Selling